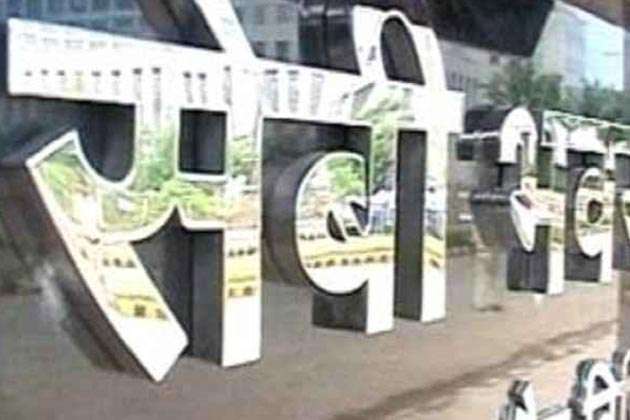 नई दिल्ली (बिजनेस डेस्क)। पूंजी बाजार नियामक सेबी ने करीब 14,700 ऐसी कंपनियों पर कार्यवाही करने का फैसला किया है जिन पर इलिक्विड स्टॉक ऑप्शन सेग्मेंट में व्यापार के गलत तरीकों का इस्तेमाल करने का आरोप है। इन कंपनियों पर कार्यवाही चरणबद्ध तरीके से की जाएगी।
पहले चरण में इस तरह के गलत ट्रेड में शामिल 567 विवादित कंपनियों के खिलाफ पहले चरण की कार्यवाही शुरू कर दी गई है। बीएसई के स्टॉक ऑप्शंस सेगमेंट में कथित ट्रेडिंग अनियमितता से जुड़े मामले में बाजार नियामक ने 14,720 कंपनियों में उल्लंघन के मामले की पहचान की है जिसमें से 59 कंपनियों की जांच जारी है। इन 59 कंपनियों की इस संदर्भ में जांच की जा रही है कि क्या 1 अप्रैल 2014 से 31 मार्च 2015 तक की अवधि के दौरान इन्होंने धोखाधड़ी व्यापार गतिविधियों से संबंधित नियमों का उल्लंघन किया है या नहीं।
बाद में इस जांच प्रक्रिया के दायरे का विस्तार उन सभी कंपनियों तक कर दिया जाएगा जो कि बीएसई के स्टॉक ऑप्शंस सेगमेंट में रिवर्सल ट्रेड्स को अंजाम देने में जुटी थीं। इसकी समय सीमा भी सितंबर 30, 2015 तक के लिए बढ़ा दी गई थी। सेबी के पूर्णकालिक सदस्य मेधेबी पुरी बुच ने आज एक आदेश में कहा, "जांच प्रक्रिया के दौरान पता चला है कि बीएसई के स्टॉक ऑप्शंस सेगमेंट में गैर वाजिब ट्रेड में 14,720 कंपनियां शामिल थीं।" उन्होंने यह भी कहा कि प्रथम चरण में 567 कंपनियों के खिलाफ कार्यवाही का फैसला किया गया है।
भारतीय रिजर्व बैंक (RBI) ने जनधन अकाउंट से हर महीने रकम निकालने के नए निर्देश जारी करते हुए कहा है कि अब जनधन अकाउंट से हर महीने करीब 10 हजार रुपए तक नकदी की निकासी की जा सकती है। RBI की ओर से नए निर्देश ब्लैकमनी को जनधन खातों जमाकर व्हाइट करने के मामले में जारी किए गए है।
क्या है नए नियम
आरबीआई ने जन धन अकाउंट की भी विदड्रॉल लिमिट तय कर दी है।
बुधवार को जारी नए नियमों के मुताबिक प्रधानमंत्री जनधन अकाउंट होल्डर अपने अकाउंट से एक महीने में 10,000 रुपए तक ही निकाल सकेंगे।
आरबीआई ने बैंकों के मैनेजर से कहा है कि अगर किसी खातेधारक को महीने में दस हजार से ज्यादा निकालने हैं तो उसे अपनी जरुरतों का पूरा ब्यौरा देना होगा कि वह इन पैसों का कहां इस्तेमाल करेगा।
इसलिए उठाया ये कदम
ब्लैकमनी को व्हाइट करने की कुछ खबरों के बाद RBI ने यह बड़ा कदम उठाया है।
आपको बता दें कि रिजर्व बैंक की ओर से दिए गये आंकड़ों के अनुसार, 10 नवंबर से 23 नवंबर के बीच करीब 14 दिनों के अंदर देश में खोले गये जनधन खातों में करीब 27,197 करोड़ रुपए जमा हुए है।
जबकि, इससे पहले 770 दिनों में इस राशि के करीब 60 फीसदी रकम का लेन-देन ही जनधन खातों से किया गया है।
वित्‍त राज्‍य मंत्री संतोष कुमार गंगवार ने लोकसभा में एक लिखित उत्‍तर में कहा कि,
प्रधानमंत्री जनधन योजना (पीएमजेडीवाय) के तहत खोले गए 25.58 करोड़ जनधन एकाउंट्स में 16 नवंबर तक पूरे देश में कुल 64,252.15 करोड़ रुपए जमा हुए हैं।
उत्‍तर प्रदेश में सबसे ज्‍यादा जनधन एकाउंट्स हैं। यहां 3.79 करोड़ जनधन खाताधारक हैं।
इसलिए यहां सबसे ज्‍यादा 10,670.62 करोड़ रुपए जमा हुए हैं।
इसके बाद पश्चिम बंगाल का स्‍थान है, यहां 2.44 एकाउंट्स हैं, जिनमें 7,826.44 करोड़ रुपया जमा हुआ है।
क्या है प्रधानमंत्री जनधन योजना
प्रधानमंत्री नरेंद्र मोदी ने जब दो साल पहले 29 अगस्त को हर घर में कम से कम एक बैंक खाते के लिए जन-धन योजना की शुरुआत की थी तो मकसद बेहद सामान्य बैंक खाते के जरिए हर किसी को वित्तीय व्यवस्था के दायरे में लाने का था।
उस समय किसी को अंदाजा भी नहीं था कि आगे चलकर ये काले धन को सफेद बनाने का एक बड़ा जरिया बनेगा।
Coal IndiaBSE 0.38 % (CIL) won't change its offer buyback offer cost of Rs 335 for each offer regardless of the fact that the stock crosses the offered cost at the bourses. This would mean the administration, its greater part shareholder, will acquire the whole Rs 3,650 crore reserved for the offer.
The buyback is relied upon to be executed in October and with the offer cost quickly crossing the Rs 335 limit last today, examiners are not precluding the likelihood of the stock cost surpassing the buyback offer cost by then.
Two weeks back, the organization's board endorsed a proposition to buyback 10.89 crore offers, which is 1.72% of the state-run excavator's shares, for Rs 335 each at an aggregate of Rs 3,650 crore.
"The offer cost has been chosen after discussion with the administration and the measure of cash the organization can save for the buyback. This sum or the offer buyback cost won't be changed regardless of the possibility that the stock cost at the bourses is higher," a senior coal service official said.
According to the buyback directions, an organization can't pull back the offer to purchase back after the draft letter of the offer is documented with the Securities and Exchange Board of India (Sebi) or an open declaration is made.
"Accepting Coal India does not change its offer cost and the decision stock cost at bourses is more than the offer cost of Rs 335 at the season of the buyback, plausibility of overall population and money related establishments taking part in the buyback offer decreases," said an investigator with one of the Big Four bookkeeping firms. "In such a situation, the legislature is liable to just take part in the buyback offer. In such case, the administration will win the whole Rs 3,650 crore reserved for the offer."
A Mumbai-based examiner said: "Coal India's stock cost has been creeping upwards fundamentally as a result of the provisional bob in all PSU and product stocks". The administration holds 79.65% in Coal India. In the event that it subscribes to the whole offer of 1.72% buyback, its stake will decrease to 77.93%.
As indicated by sources, the buyback will be trailed by an extra divestment that would cut down the administration's stake in the organization to underneath 75% and help the behemoth stick to the Sebi standard of no less than 25% open holding in recorded organizations.
The due date for no less than 25% open holding in all recorded PSUs is August 2017.
The capital business sector controller on today endorsed securities exchange majors – BSE and the National Stock Exchange of India (NSE) – for dispatch of electronic book instrument (EBM) for issuance of obligation securities on private arrangement.
The Securities and Exchange Board of India (Sebi) permitted the key securities exchanges to complete EBM under the procurements of a prior issued round dated April 21, 2016. The new control will become effective from July 1, 2016.
"This instrument would help in streamlining the techniques for issuance of obligation securities on private arrangement premise. Known as BSE-BOND (BSE Bidding Online for Debt), this would guarantee straightforwardness while managing under water securities," the BSE said in an announcement.
"Any guarantor can utilize the EBM. In any case, a guarantor turning out with an issue of more than Rs 500 crore (comprehensive of the green shoe choice) would need to compulsorily utilize this system."
As indicated by the NSE, the component will streamline systems for issuance of obligation securities on private position premise and upgrade straightforwardness to find costs
"It is an offering stage and won't work as an exchanging stage. Primary recipients of this instrument will be backers, arrangers, sub-arrangers, and members, the NSE said in an announcement.
"Right away the issuance of private situation has been made disconnected from the net. The point by point rules on electronic book system will be given in this way."
Market controller Sebi coordinated the National Stock Exchange Clearing Corporation (CC) to discount around Rs 250 crore of clearing individuals' commitment that they had made to the center Settlement and Guarantee Fund (SGF). The trade discounted the cash to these individuals a couple days back.
The Securities and Exchange Board of India (Sebi) found that in view of the day by day stress test according to its new standards, NSE CC has enough finances and the commitment from the clearing individuals was not required.
The controller had issued a roundabout in August 2014 endorsing rules for Core Settlement Guarantee Fund (CSGF) and Default Waterfall and Stress Test. NSE's center SGF had enough cash to cover the danger without cash from individuals, it further illuminated on this on May 4 this year.
Center SGF contains 25% commitment from the stock trade, half from clearing company and most extreme 25% from clearing individuals. BSE had not taken cash from clearing individuals. Be that as it may, taking after Sebi round in May and the administrative heading, NSE needed to discount cash from SGF to clearing individuals a week ago which was discovered abundance in view of the anxiety test standards.
"SEBI had brought the procurement of Core SGF (Settlement Guarantee Fund) to make the Risk Management of clearing company more hearty particularly in case of business sector wide defaults. The corpus of Core SGF, which was to be processed on premise of day by day stress test, will be completely fluid and constantly accessible to the CC. In this CC should contribute least half, trade 25% and clearing individuals the rest 25%, or less. Notwithstanding, as of late Sebi found that CCs had a great deal more than the required corpus in this way guided the CCs to discount commitment of clearing individuals in order to diminish their capital necessity and thus the expense of exchange," said Rajeev Agarwal, entire time part, Sebi.
As indicated by the site of NSE, it has Rs 1,447 crore in its center SGF in June.
K Suresh, substitute president of Association of National Exchanges Members of India told Business Standard, "A few individuals would advantage as NSE has discounted the cash now of time when business is entirely focused and this is a decent starting from the trade." However, he included, "Our long pending interest with the NSE to consider paying enthusiasm on stores of individuals with them. NSE has let us know that they are looking into this and I trust that will likewise take after as they made a decent starting by discounting cash to clearing individuals." He trusts installment of premium will help little and medium size individuals in the aggressive climate as not at all like enormous individuals, they survive just on broking wage.
To help the recently presented Infrastructure Investment Trusts (InvITs) increase further footing, markets guard dog SEBI on today proposed facilitating of standards for these instruments, including by lessening the required backer holding to 10 for each penny, from the present 25 for every penny.
The Securities and Exchange Board of India (Sebi), in 2014, had presented InvITs – a venture vehicle which would empower promoters to monetise finished resources – to make it less demanding to raise stores for framework ventures.
Be that as it may, InvITs have neglected to get craved consideration so far and just four applications have been gotten till now to set up these Trusts. Out of these, two applications have as of now been affirmed by Sebi.
Presently, the controller has chosen to patch up InvITs directions subsequent to getting suggestions from the business. It glided today an interview paper proposing corrections to InvITs directions.
It has now likewise proposed to permit InvITs to put resources into two-level SPV (uncommon reason vehicle).
This will evacuate the limitation on the SPV to put resources into different SPVs, along these lines permitting InvITs to put resources into a holding organization which thusly holds stake in SPVs.
At present, InvITs holds a controlling stake in SPVs that don't put resources into different SPVs.
Additionally, Sebi has proposed diminishing the obligatory supporter holding in InvITs to 10 for every penny of the aggregate units of such units on a post-issue premise for a time of three years, from the present necessity of 25 for each penny.
The present necessity may restrain monetisation for supporters and diminish arrival of capital for them. Further, in specific circumstances, it might prompt patrons putting cash out of their own pocket in the InvITs to keep up the required 25 for each penny stake.
The controller likewise proposed to build the quantity of backers to five, from the present necessity of three.
Senior promoter Arvind Datar, counsel for business sector controller Sebi in the prominent Sahara debate, on Monday attested he has not said anything "deceiving or untrue", after the beset bunch blamed him for putting forth an "underhanded articulation" about the case.
Looking to eliminate any confusion air about his remarks made amid an address on 'Sebi-Sahara case', Datar said, "The address did not contain a solitary deceiving or untrue explanation and I had taken individual consideration to guarantee that no such remark is made."
Amid the address on Friday, Datar had said the Supreme Court had asked Sahara Group boss Subrata Roy not to leave the nation when the issue identified with a Mumbai property came up amid one of the hearings.
"In the witness of the Supreme Court asked him (Roy) to show up, he documented an application to say that he needed to leave India… He said he needed to leave India to meet Bill Clinton and Tony Blair for business exchange. It is on record," Datar said.
The Court later requested that Roy show up before it and from there on, he documented a sworn statement, saying his mom was intense and he can't leave Lucknow, Datar had said.
Taking note of that Roy did not turn up in spite of Court request, Datar had said, "the most stupid thing you can do is damage a request of the Supreme Court" as he discussed the pinnacle court procedures that saw Sahara head being sent to imprison.
Responding to media reports in view of Datar's address, Sahara's Counsel Gautam Awasthi today issued an announcement protesting "misdirecting proclamations made by Datar out in the open and media".
"His announcement in media has a tendency to delude by making an impression as though "Saharasri" Subrata Roy Sahara needed to travel to another country before imprisonment," Awasthi said.
Accordingly, Datar in a written by hand explanation said, "I've not issued any announcement to the media. I conveyed an address at Vidhi Center on the Sahara case for 30 minutes took after by a Q&A session."
"Sadly, the features in a portion of the daily papers are exceedingly deceptive and give a totally wrong impression. I have put forth no expression about Shri Sahara needing to (go) abroad before he was imprisoned," Datar said as he guaranteed the Sahara guide that no wrong explanation was made by him.
He said that the address was gone to by just about 100 persons, a large portion of whom were understudies and youthful attorneys, and he didn't issue any announcement to the media about Sahara case.
The Union fund service has asked market controller Securities and Exchange Board of India (Sebi) to test the affirmed "dull fiber joins" between the BSE and the NSE, and has been educated, thusly, that a "preparatory certainty discovering" activity is now in progress.
The BSE and the NSE have likewise been requested that give inputs.
At the point when gotten some information about the issue, the previous declined to remark, and the last said the charges were ridiculous.
Business Standard has investigated the letters sent by the money service to the Sebi in the course of recent months, alongside the inside notes, which were gotten under the Right to Information (RTI).
The records demonstrated that the service swung vigorously in the wake of getting, in November, a shriek blower account that discussed the "dim strands" and different issues in high recurrence exchanging (HFT).
As per the service note sent to the Sebi, "The late letter from the shriek blower dated October 3, 2015, discusses 'dull fiber' joins between the NSE and the BSE that is accessible to choose financial specialists. This puts standard financial specialists and in addition vast institutional speculators at a genuine disservice. It likewise opens the stock trades to obscure and unanticipated danger amid times of amazing value unpredictability."
The service note included "appropriate examination" is required "to spare normal financial specialists from 'dangers and threats' because of HFT or algo exchanging".
The shriek blower's letter portrays a dull fiber as "a committed fiber join, which has no exchanging gear in its way". In tech speech, a dull fiber is an unused, surplus optic fiber line with an administration supplier, who leases it out for private use. The October letter is the third the Singapore-based mysterious shriek blower has composed on algo exchanging since January a year ago.
The first charged controls in the NSE somewhere around 2011 and 2014. It prompted Sebi booklets, fixing regulations on collocation servers and turned into the subject of a Bombay High Court case. The second letter in August discussed the strides Sebi ought to take to demonstrate the affirmed control and make a move. The letters were tended to Sebi and senior monetary writer Sucheta Dalal.
Because of an email looking for remarks about the test, the NSE representative said, "As you most likely are aware we abstain from offering remarks to any matter that is being heard lawfully."
The NSE representative included the trade and market members utilized standard conventions as may be accessible now and again. "As to inquiry with respect to our answer to the controller, we generally have cleared up issues at whatever point requested. Since such interchanges are respective, the same can't be uncovered. We have let you know before additionally that NSE has constantly actualized reasonable practices and charges as showed in your email are outlandish."
A BSE representative declined to remark.
As indicated by the shriek blower, an exchanging firm called AlphaGrep Securities profited from this 'dim fiber' connection and figured out how to treble its piece of the pie in a couple of months.
AlphaGrep portrays itself a restrictive exchanging firm centered around high recurrence algorithmic exchanging resource classes over the globe. It has workplaces in Mumbai, Bengaluru, Singapore and Hong Kong. "We are one of the biggest firms by exchanging volume on Indian trades, and have huge piece of the overall industry on a few extensive worldwide trades too," the firm guaranteed on its site.
The shriek blower said, "AlphaGrep made sense of that real telcos would not have the capacity to give speedier access. It found a link administrator who had a fiber optic system a was willing to give a 'dim fiber'. A dim fiber is a devoted fiber join which has no exchanging gear in its way.
"For this situation they discovered Sampark Infotainment which was willing to give a close 'dull fiber' with negligible exchanging gear. Sampark was, be that as it may, not a standard ISP and consequently couldn't actually have admittance to NSE colo. It is NSE strategy that they permit connections to be ended just by affirmed sellers (i.e ISPs) on devoted MUX gear at NSE colo. AlphaGrep with its muscle of volume and great contacts oversaw something nobody should. It got its close 'dim fiber' ended crosswise over NSE and BSE colo without Sampark being an empanelled seller in April/May 2015. "At the BSE end their occupation was considerably simpler as BSE does not claim its collocation which is overseen by an outsider which does not need to take after any benchmarks for connection end. The request of inactivity which they could get over the connection was around 400 smaller scale seconds. This was one fifth of what all others were having. On the off chance that they could exchange at one fifth the inactivity of the business sector the advantage is not hard to comprehend.
"From April to August 2015, the piece of the overall industry of AlphaGrep rose from around five for every penny to 15 for every penny of BSE turnover. This justifies itself," the shriek blower composed.
The course of action was legitimized post facto through a concurrence with another empanelled administration supplier after other algo brokers cried foul, the shriek blower included. The AlphaGrep site guarantees that it has involvement being developed of low inactivity frameworks. "We are a group of inquisitive specialists, mathematicians, and analysts who like to take care of testing issues. We have past involvement in quantitative exchanging and low idleness exchanging framework improvement at worldwide exclusive exchanging firms and speculation banks." When reached, Mohit Mutreja, overseeing chief, AlphaGrep, said he didn't know about the letter.
In a messaged reaction to questions, Mutreja included five-year old AlphaGrep's normal day by day exchanged volumes in the course of the last one year spoke to a few for every penny of day by day BSE volumes.
"AlphaGrep does not have any business association with Sampark Infotainment. AlphaGrep just contracts with trade empanelled merchants for trade network," Mutreja said.
An email looking for remarks sent to Prakash D'Souza, overseeing chief, Sampark Infotainment, did not inspire any reaction.
The RTI archives demonstrated the main letter to Sebi was composed by the service in mid-November.
After an update from the service a month later, Sebi on December 30, 2015, educated that a "preparatory reality discovering activity is now in progress". The matter has likewise been examined in the Technical Advisory Committee of Sebi, the controller told the service.
On March 19, Business Standard had reported that the TAC had presented a report on the matter, which a few individuals depicted as "hard-hitting."
The bartering of a property claimed by Suman Motels, which neglected to conform to Sebi's request to reimburse cash to speculators, has gotten the most astounding offer of Rs 2.09 crore.
Subsequent to finding that the organization had raised assets through illicit cash pooling exercises, Sebi had coordinated the element, path in 2002, to end up such plans and reimburse the financial specialists. As Suman Motels neglected to conform to the headings, the business sector controller had started recuperation procedures.
The most astounding offer of Rs 2.09 crore for Suman Motel's office premise at Wadala, Mumbai has been gotten from Rezamohammad Shiraz Merchant, Nishant Jitender Majithiya and Rozina Firoz Hajiani, as indicated by a correspondence from Sebi today.
The e-closeout of the property happened on Tuesday.
According to the terms and states of the notification of offer, dated February 17, the fruitful bidders for the property need to store 25 for every penny of the offer sum in addition to poundage expense instantly.
This sum has been gotten by Sebi.
In July a year ago, the business sectors guard dog had requested closeout of Suman Motels' property to recuperate cash. The request was together gone by Sebi and Mumbai's delegate authority under Maharashtra Protection of Interest of Depositors (in Financial Establishment) Act.
Prior in July 2002, Sebi had requested that Suman Motels discount cash through illicit aggregate venture plans.